Michael Berkeley, Composer
"My composition for Cycle of Songs is called "Build a House" and will be performed for this recording by King's College Choristers and i've scored the work to be accompanied by Primary School voices. I always enjoy finding new ways to make music and particularly with young singers. I have created a piece that will work in various contexts and with various forces. I love working at King's - great architecture and wonderful musicians.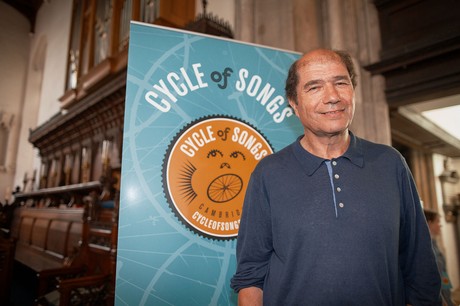 Not only was I a chorister but I have sung in choirs and was in the opera class at the Royal Academy of Music. I have written a lot of vocal music including three opera and a considerable amount of sacred music. With the Anthem Listen, listen O My Child (a video of this can be found at the foot of the page), which was commissioned for the Enthronement of the Archbishop of Canterbury, I concentrated on paring things down and this new Anthem Build a House is modelled on a similar kind of skeleton.
My music ranges from the simple to the complex and multi-layered but all of it, I hope, carries an emotional punch. You can sample it at my website: http://www.michaelberkeley.co.uk
I am also a broadcaster and have presented Radio 3's award winning Private Passions for two decades. As a cross-bench peer in the House of Lords I continually fly the flag for the arts and music in particular."
To listen to a demo version of Michael's piece and to learn more about the historical context that inspired it, you can click here.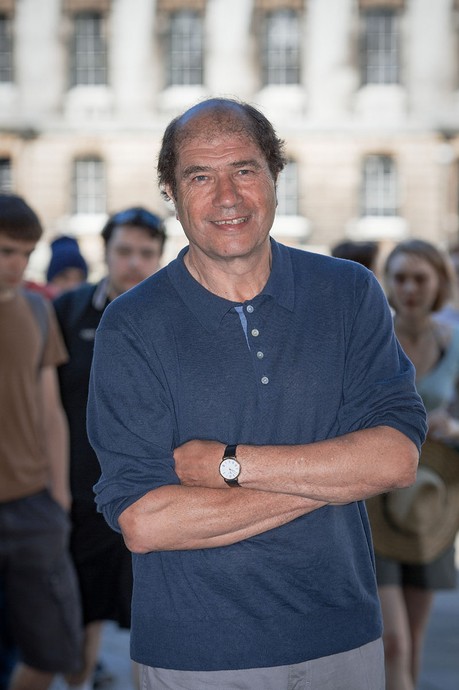 Michael Berkeley studied composition, singing, and piano at the Royal Academy of Music but it was not until his late twenties that he began to concentrate exclusively on composing. In 1977 he was awarded the Guinness Prize for Composition; two years later he was appointed Associate Composer to the Scottish Chamber Orchestra. Since then Michael's music has been played all over the globe and by some of the world's finest musicians.
As a composer some of his major works include an oboe concerto (1977), an oratorio Or Shall We Die? (libretto by Ian McEwan) (1982), Gethsemani Fragment (1990), Twenty-One (1991), an opera Baa Baa Black Sheep (libretto by David Malouf based on the childhood of Rudyard Kipling) (1993), Secret Garden (1997) and The Garden of Earthly Delights (1998).
In 2000, Berkeley wrote his second opera, Jane Eyre (libretto also by David Malouf), which was premiered at the Cheltenham Music Festival by Music Theatre Wales and subsequently toured around the UK. In October 2009, his chamber opera For You, again with Ian McEwan as librettist, was premiered by Music Theatre Wales.
Michael has written incidental music for radio and three film scores: Captive (1986), Goldeneye (1991), and Twenty One (1991. For ten years from 1995 Michael was artistic director of the Cheltenham International Festival of Music. He built the music programme for the Sydney Festival in Australia for three years at the beginning of the Millenium and, with Judith Weir and Anthony Payne, jointly directed the Spitalfields Festival in the previous decade. Michael has, for several years, been the featured composer for the New York Philharmusica.
He currently presents Radio 3's Private Passions, which won the Broadcasting Press Guild's Radio Programme of the Year Award in 1996, and for nine years was Chairman of the Governors of The Royal Ballet until 2012. Michael was appointed a CBE for services to music in the Queen's Birthday Honours published on June 16th 2012. In 2013 he was also appointed a non-party political member of the House of Lords.
To view pictures of Michael's involvement with Cycle of Songs click on the slideshow below: