Dave Cohen, Writer
"Writing the song lyrics for 'Horrible Histories' has become one of the most rewarding jobs I've done. I've learned so much about history, and been introduced to people and projects I would never have come across in my narrow world of comedy.
I was delighted to be asked to write for the Cycle of Songs project, and to come up with the round and the rap for the Thomas Hobson story. The rap was fun and I hope it brings the tale to life, but for me telling the full story of 'Hobson's Choice' in a round, using only a dozen words or so, was the greatest challenge. I'm looking forward to hearing them live!"
To learn more about the piece that Dave has written and to hear a demo version of it you can visit the Sound Files page.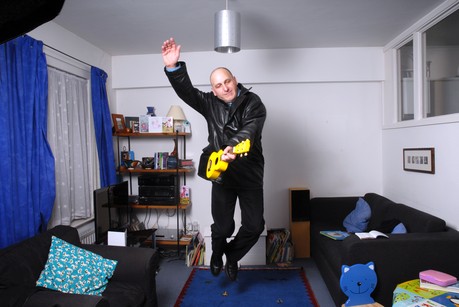 Comedian, Perrier nominee, founder member of the Comedy Store Players - in the 1980s Dave Cohen was an averagely successful stand-up comedian. Hey, let's not be over-modest here - Britain's Most Averagely Successful stand-up comedian.
In recent years he has become more known as a comedy writer, having written forHave I Got News For YouandNot Going Out, and as a comic songwriter, co-creating the Radio 4 hit15 Minute Musicaland writing loads of songs for the award-winning BBC Childrens' ShowHorrible Histories. 'Horrible Histories' was named Best Comedy by Childrens' BAFTAS 2010 and 2011, and Best Sketch Show two years running at the British Comedy Awards.
His first book, 'How To Be Averagely Successful At Comedy' was published November 2013 and is available from all good computers. http://www.biggreenbookshop.com/stuff-you-might-like-/how-to-be-averagely-successful-in-comedy-by-dave-cohen/prod_713.html
For more information you can visit Dave's website at http://davecohen.squarespace.com/
To view pictures of Dave at the Cycle of Songs Songfest on Monday 7th July 2014 click on the slideshow below: