TOUR DE FRANCE: ROUTE THROUGH CAMBRIDGE
7 July 2014
For one historic day, the city will be hosting the start of the third stage of the Grand Départ 2014 when the greatest cyclists on the planet will converge on Cambridge.
The route starts on Parker's Piece, by Gonville Place, where the peloton will ride through the historic city centre via Regent Street and Sidney Street before turning left at the Round Church.
The riders will then travel past the world famous colleges of St John's, Trinity and King's as they cycle along King's Parade and Trumpington Street before leaving the city via Trumpington Road.
The peloton will then race through the rest of Cambridgeshire via the A1301 taking in the beautiful villages in the south of the county including Trumpington, Great Shelford and Hinxton.
The Tour will then leave Cambridgeshire, travelling on to Saffron Walden and through Essex towards London to finish on The Mall in front of Buckingham Palace.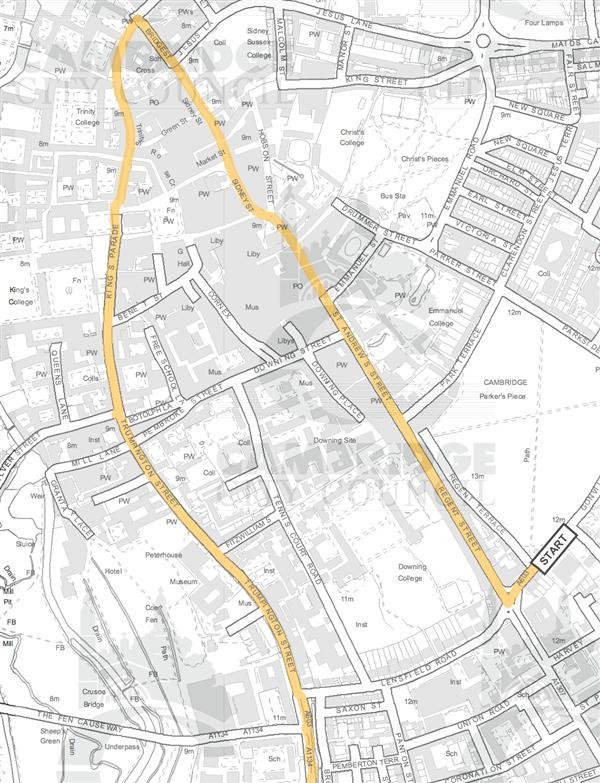 For a comprehensive and interactive map that covers all the alterations to normal road access this link is great, just select Stage 3 in the Map Layers option on the left hand side of the page to view teh Cambridge area:
http://letour.yorkshire.com/travel/travel-information-map
For details of road closures you can visit the Cambridge City Council website here
Details about public transport can be found here
Details of bus timetable/route changes: